Meeting Stress with Compassion
October 13, 2021 @ 3:00 pm

-

4:00 pm

PDT
Session Description:
After living through some of the most challenging experiences most of us have ever faced, prioritizing our own well-being has become especially challenging to sustain. Many of us are struggling with balancing work and life and are exhausted by the limited time for self-care amid overwhelming demands.
Join us for this introduction to Mindful Self-compassion (MSC) to explore ways of extending compassion to ourselves when we need it most – during stress or struggle. Rather than adding to our to-do list, the practice of self-compassion incorporates tools and perspectives to employ on-the-spot anytime, anywhere. Compassion is considered to be an energizing emotion and can help us to feel more connected with others and with our own inner resources and wisdom.
Self-compassion involves being caring and supportive to ourselves when we experience difficulty: listening to ourselves with understanding; remembering we are not alone in our struggles; soothing, comforting, and protecting ourselves; and making changes out of self-love and a commitment to growth.
Research has demonstrated that self-compassion is strongly associated with emotional wellbeing, enhanced coping with life challenges, lower levels of anxiety and depression, and sustaining healthy habits.
This introduction to self-compassion will include:
Time for quiet reflection
A brief discussion on the components of self-compassion
Experiential learning: An invitation to try on-the-spot self-compassion practices for moments of stress
Time to discuss learnings and connect with others (this will be optional)
Tips on simple and practical ways of starting or building upon a self-compassion practice
The session will be based on the work of Drs. Kristin Neff and Chris Germer and the empirically supported Mindful Self-Compassion (MSC) program.
Suggested reading for the session:
Please register for this event to receive the Zoom URL
Register for Meeting Stress with Compassion – October 13th, 2021
Presenter Bios:
Heather Shaughnessy-Cato, Mindful Self-Compassion (MSC) Trained Teacher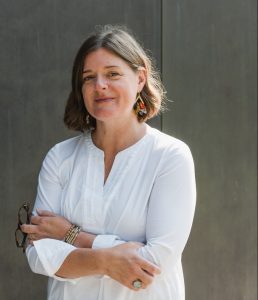 Heather is a Mindful Self-Compassion Trained Teacher, Certified Coach in Wellness & Health and Life Design, yoga teacher, and facilitator. In addition to teaching MSC courses, Heather has integrated self-compassion into work with clients in community settings and through her former work as a therapist. She holds a MA in Clinical Mental Health Counseling with clinical training in healthcare and higher education. She formerly worked in development for non-profits and higher education. Heather continues to train in mindfulness, self-compassion, and trauma-informed approaches to deepen her own practices and to provide services with integrity and a focus on inclusivity.
Emily Whyte Rubin, Mindful Self-Compassion (MSC) Trained Teacher
Emily specializes in mind-body-emotional health and has been working in private practice and facilitating groups for the past 13 years. Emily is a Mindful Self-Compassion Trained Teacher. She is also a Certified Daring Way™ Facilitator in the work of Brené Brown as well as an AmSAT Certified Alexander Technique Teacher with further trauma resolution training in Somatic Experiencing®. Emily continues to be a lifelong student of these practices personally and professionally. She believes that we each find our own way and aims to create a safe group environment that can offer mirrors of support and insight.